If you're a new resident of Oyster Bay, you may be wondering what to do in this charming little town. Luckily,
Tracy Clennon
put together a list of the top activities and attractions to check out during your first year here! From exploring the natural beauty of the parks and beaches to indulging in some of the best food around, there's something for everyone in Oyster Bay. Keep reading for the must-do list for any newcomer!
Places to Go
1. Earle-Wightman House

The Earle-Wightman House is an important landmark representing Oyster Bay's rich past. Originally built circa 1720, it now serves as the headquarters of the Oyster Bay Historical Society. Thanks to development in the area, it was relocated in 1966 from South Street to Summit Street. Visitors can find a wealth of town memorabilia, a bookstore dedicated to Oyster Bay history, and exhibits on local heritage topics. Additionally, there are often special lectures and other events arranged by the society at the site. Whether you're looking to learn more about Oyster Bay's past or want to explore a bit of local history, the Earle-Wightman House provides a wonderful opportunity for exploration and fun!
2: Old Bethpage Village Restoration

Old Bethpage Village Restoration is an incredible place to explore. Situated across 209 acres, this preserved mid-19th-century village features 51 historic buildings and reconstructions. On any given day, you will find "villagers" dressed in period garb and using authentic 19th-century tools while showcasing their art skills and crafts. Of course, being Long Island, there are also plenty of special events scheduled throughout the year. For example, you can visit for holiday observances, concerts, and the Long Island Fair. Don't miss the vintage baseball games with recreated uniforms and period equipment.
3: Oyster Bay Railroad Museum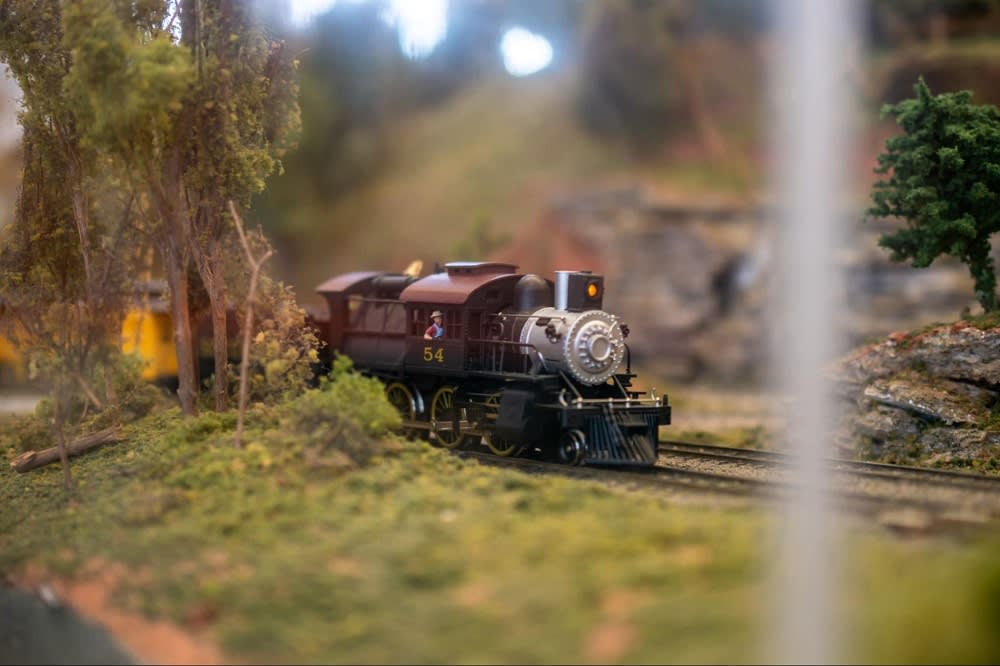 Photo courtesy of Unsplash

The Oyster Bay Railroad Museum is the perfect destination for rail buffs of all ages! Featuring interactive displays, extensive railroad memorabilia, and a display yard with full-size rolling stock and equipment, visitors can immerse themselves in the golden age of railroads.
4: Sagamore Hill National Historic Site

Sagamore Hill National Historic Site is the place to be if you're looking for history, culture, and beauty all wrapped into one. This Victorian mansion dates back to 1885 and was the home of 26th President Theodore Roosevelt, as it served as a "Summer White House" during his presidency — making it a site like no other. When visiting this national treasure, you can explore 20th-century presidential life and beyond; inside, you will find trophies from the President's big game safaris, mementos from his days in office, and even gifts from world leaders.
Things to Do
5: Biking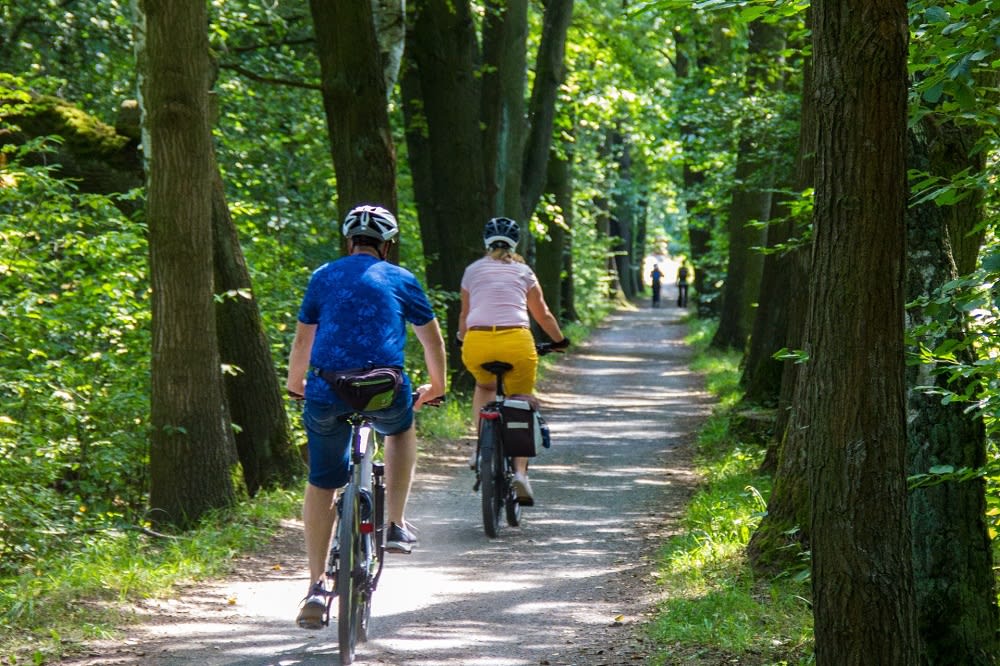 Photo courtesy of Unsplash

If you're looking for an awesome way to explore the area around Oyster Bay, then biking is a great option! Not only is it a fun and eco-friendly way to travel, but there are also some incredible bike trails in this area. The Bethpage Bikeway is a 14-mile trail that runs along quaint towns, golf courses, and open parks. Meanwhile, the Ocean Parkway Coastal Bike Path provides a stunning view of Long Island's south shore coastline
6: Camping at Battle Row Campground
Photo courtesy of Unsplash

If you're looking for some outdoor fun, then Battle Row Campground is a great option. Located just outside of town, this campground offers 64 sites for campers, with 12 designated for tents. Over half of the campsites have electrical hookups, and the comfort areas are wheelchair-accessible, making this a perfect spot for an adventure.
7: Hiking

Hiking is an excellent way to connect with nature, get fresh air, and have some fun outdoors. For those looking for a peaceful walk in the woods, the Cordelia Hepburn Cushman Preserve offers 15 acres of pristine woodland that is great for birdwatching. The Hope Goddard Iselin Preserve is replete with 42 acres to explore and offers plenty of opportunities to observe birds, small mammals, and native plants.

With 12 acres and a self-guided nature trail at the Theodore Roosevelt Sanctuary and Audubon Center, you can take your time while exploring its native habitats and wildlife. Lastly, Tiffany Creek Preserve provides 197 acres to roam with a self-guided trail, complete with educational signage pointing out unique plants and animals.
8: Enjoy the water
Photo courtesy of Unsplash

If you're looking for a beach to enjoy, Oyster Bay is the perfect place. With several nearby beaches, including the popular Tobay, Roosevelt, and Beekman beaches, it's the ideal spot to take a dip or lounge in the sun.
Restaurants to try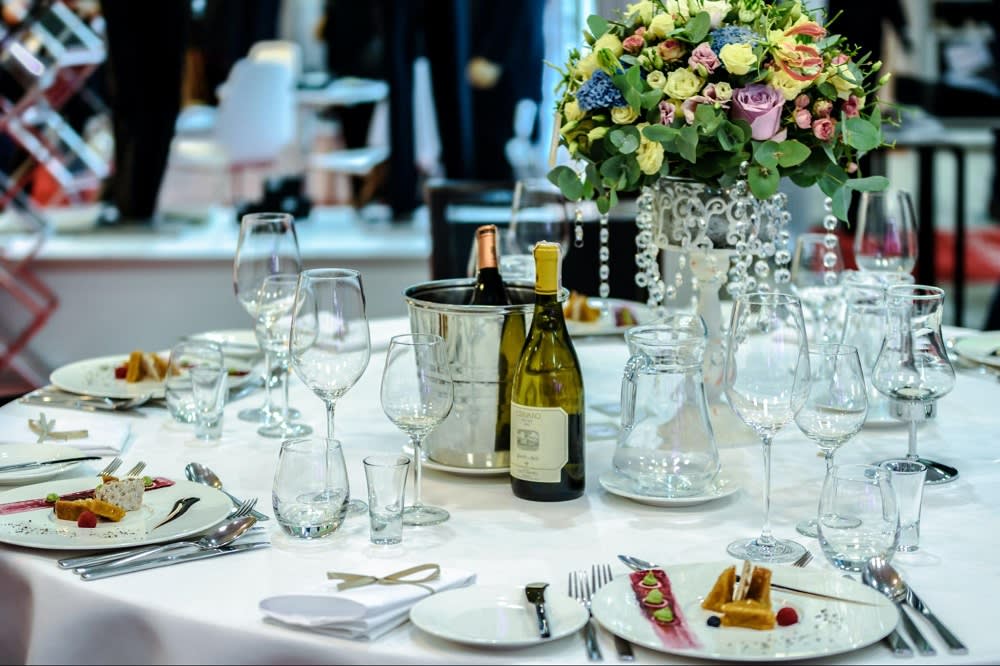 Photo courtesy of Pexels
9: Autentico

Autentico is the perfect place to enjoy a delicious Italian meal! Start your night with appetizers like eggplant parmigiana or octopus salad. The entree menu has something for everyone, including roast pork with apples and potatoes or grilled filet mignon with artichokes. For dessert, try their signature tiramisu or the decadent chocolate tortino served with raspberry sorbet. With so many tasty dishes to choose from and a warm, inviting atmosphere, Autentico will provide you and your guests with an unforgettable dining experience!
10: 2 Spring

Eating out can offer a chance to socialize and enjoy flavors that you may not be able to replicate in your home kitchen. At 2 Spring, brunch provides all of this and more, with delicious light and raw options, such as burrata with pear, arugula, and crème Fraiche or Kaluga caviar. There are also plenty of hearty entrees, like caramelized milk toast, Croque madame, and toad in a hole, to choose from. No matter your taste preferences, all options are sure to please! From the moment your dish arrives at your table until the last bite is gone, you will find yourself relishing in the unique flavors and textures that come with dining at this wonderful restaurant.
Events to attend
11: Oyster Bay Oyster Fest

Oyster Fest is the annual festival celebrating a beloved mollusk that will return for the 40th time in October 2023! Whether you're an oyster lover, seafood enthusiast, or just looking for something fun to do, Oyster Fest has it all. With more than 150,000 attendees, you'll find yourself in good company with oyster enthusiasts from all over.

At Oyster Fest, you can enjoy shucking and eating competitively (or leisurely) throughout the two days of festivities. There will also be live entertainment to keep your spirits high! If that isn't enough, there will also be ships, art, pirate shows, and so much more. This year promises to be another amazing celebration.
12: Car Show Classics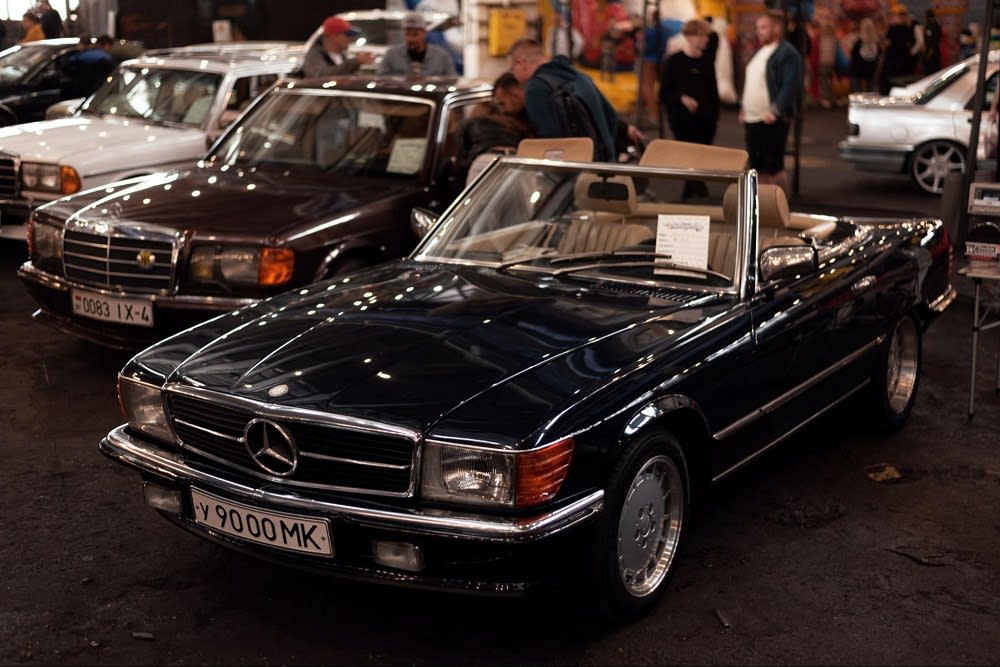 Photo courtesy of Unsplash

The spring and fall car shows at Tobay Beach are two of the most beloved automotive events. Detailed antique cars, exotic sports cars, and classic hotrods line the coast, each more unique than the last. It's like taking a stroll through time! Not only do these shows feature a variety of vehicles to admire, but you can also chat with car vendors and enjoy live music throughout the day. It's a free family event that everyone can appreciate.
Ready to get started?
No matter what time of year it is, there's always something fun and exciting on the roster in Oyster Bay. With plenty of restaurants, events, and attractions, you're sure to find something that piques your interest. If you are looking for the perfect
Oyster Bay property
, reach out to experienced Realtor®
Tracy Clennon
for top-notch guidance through your home search.

*Header photo courtesy of Unsplash